In the 2000's, my husband was a bass player in NYC, and I was a drummer in Tokyo.
We met many years after and we fell in love with each other, via conversations about music. We talked a lot about music on our first couple of dates, and we still do.
Now, my husband is so into vinyl records. He collects them, plays them, gazes at them, smiles at them, and maybe he kisses them, I don't know. That's how much he loves vinyl.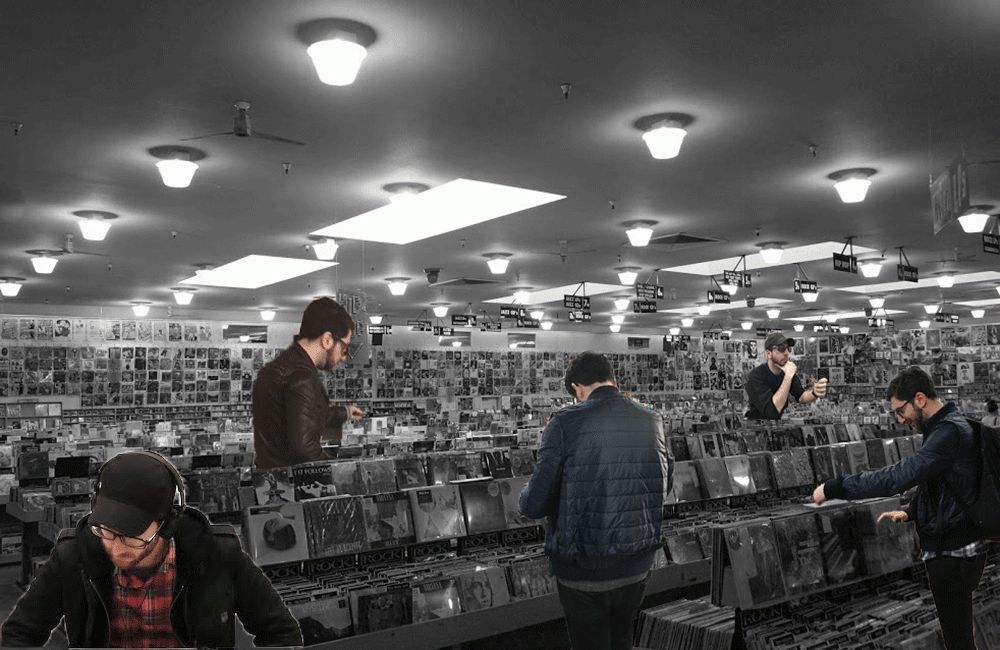 On weekends, we go to record stores in Manhattan and Brooklyn, and on trips, we always go to local vinyl shops, too.
On my iPhone, I found a lot of random pictures of him that I took at record stores. When we go on a record store date, I can sense his happy smile, even if I can only see his back.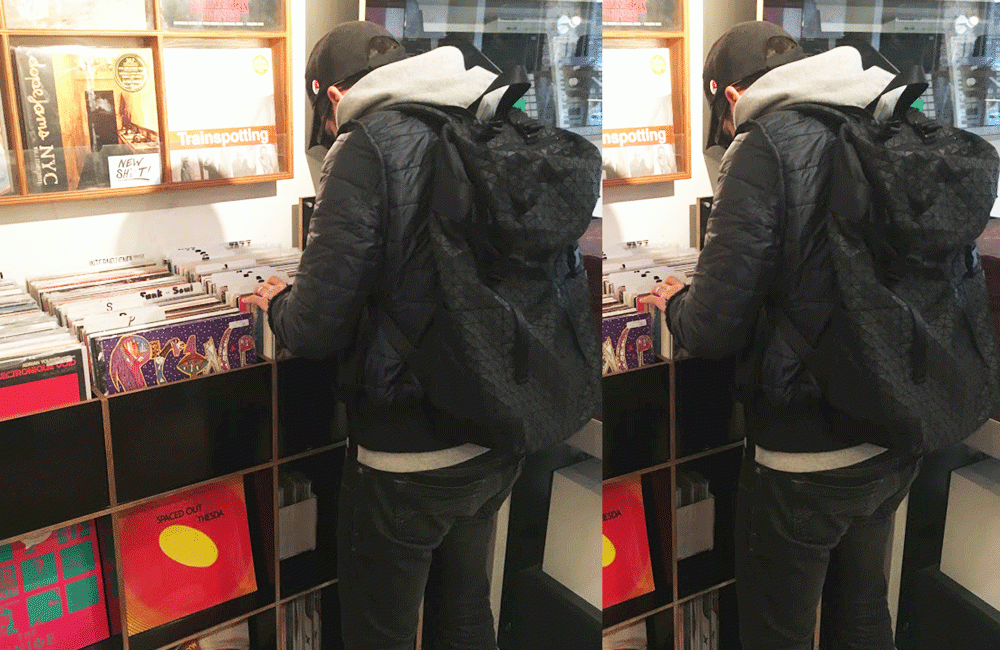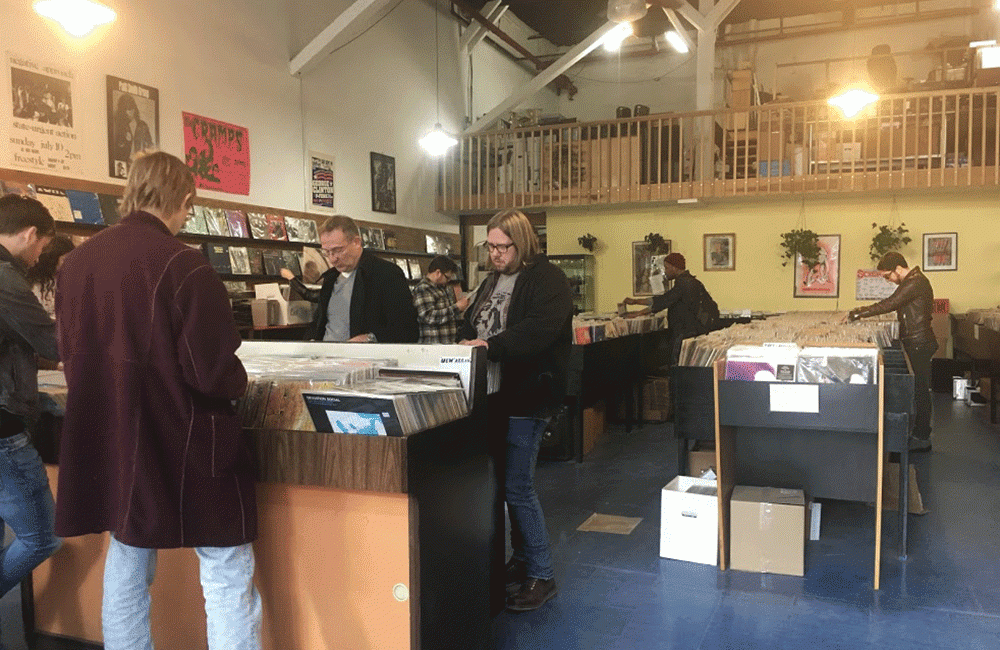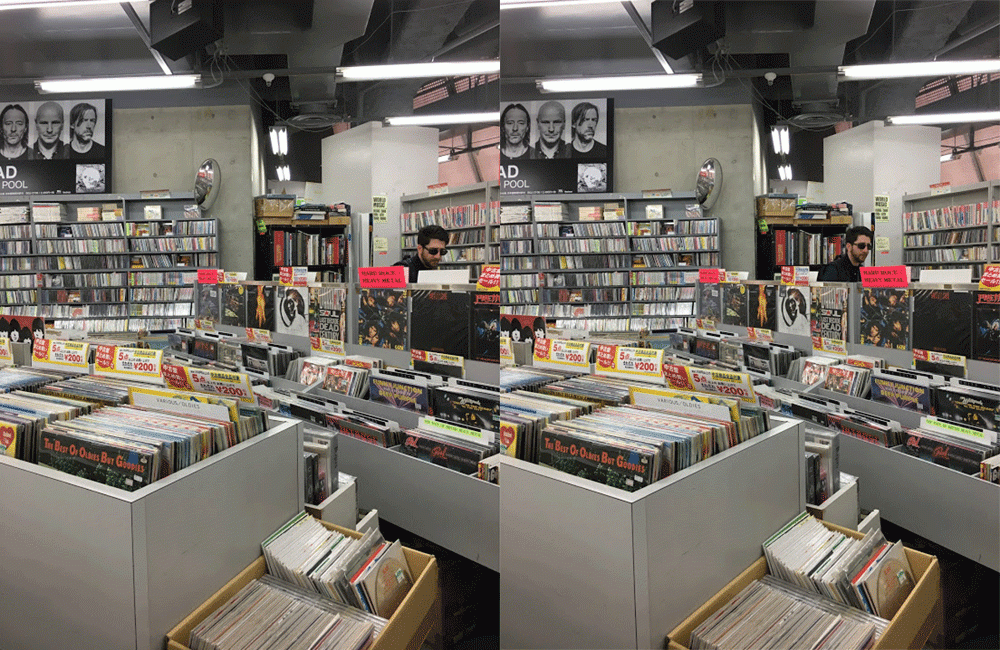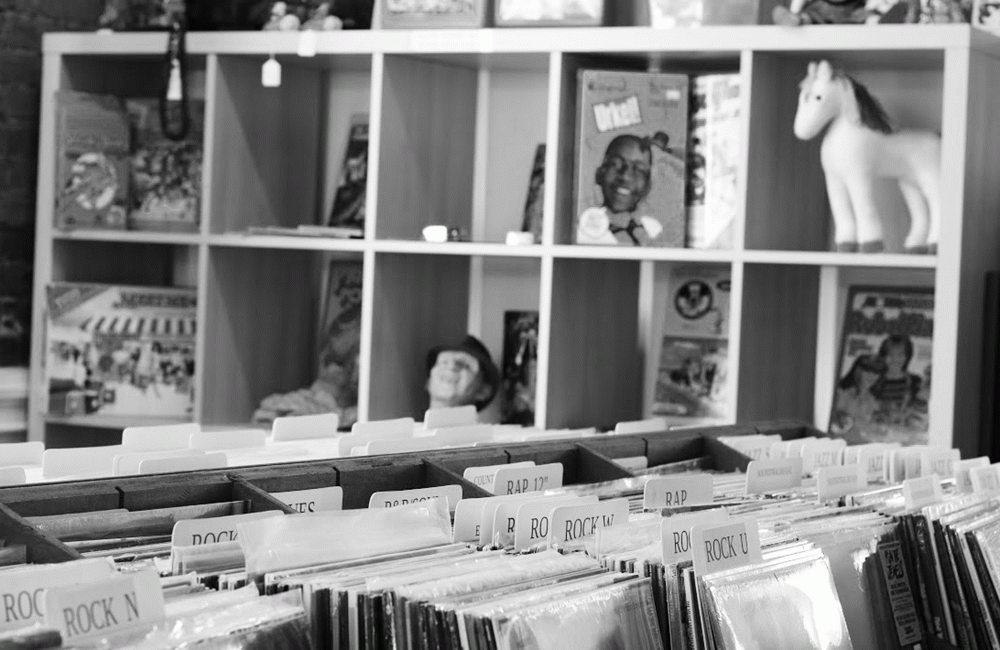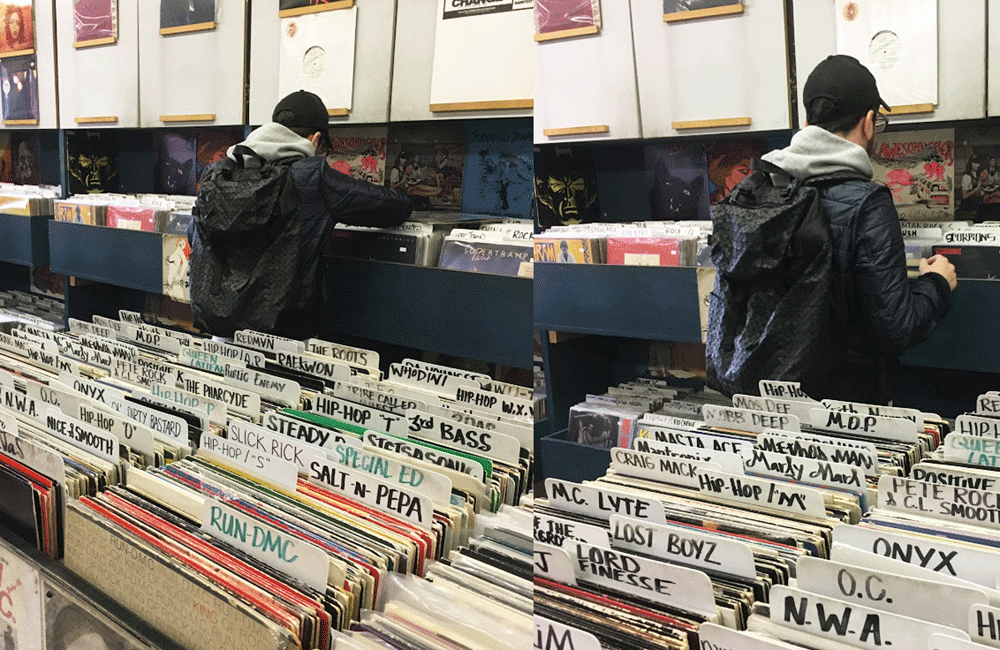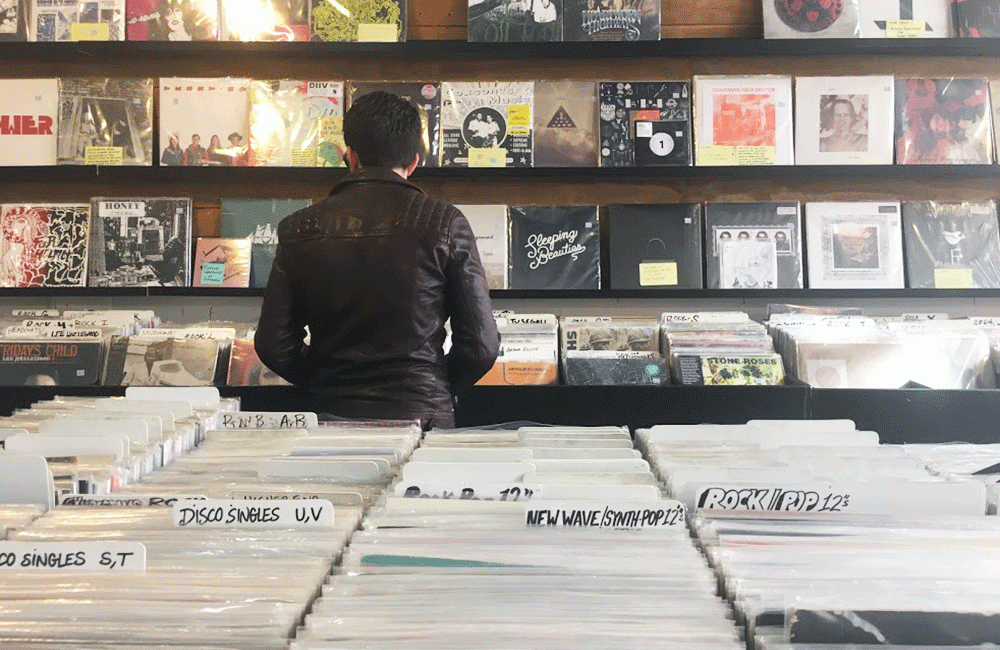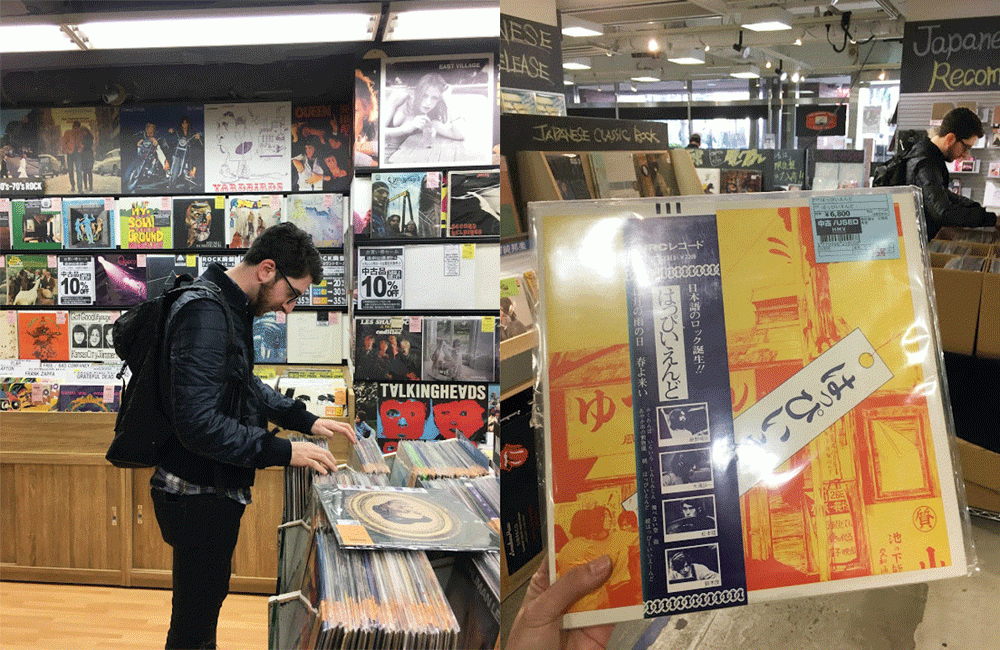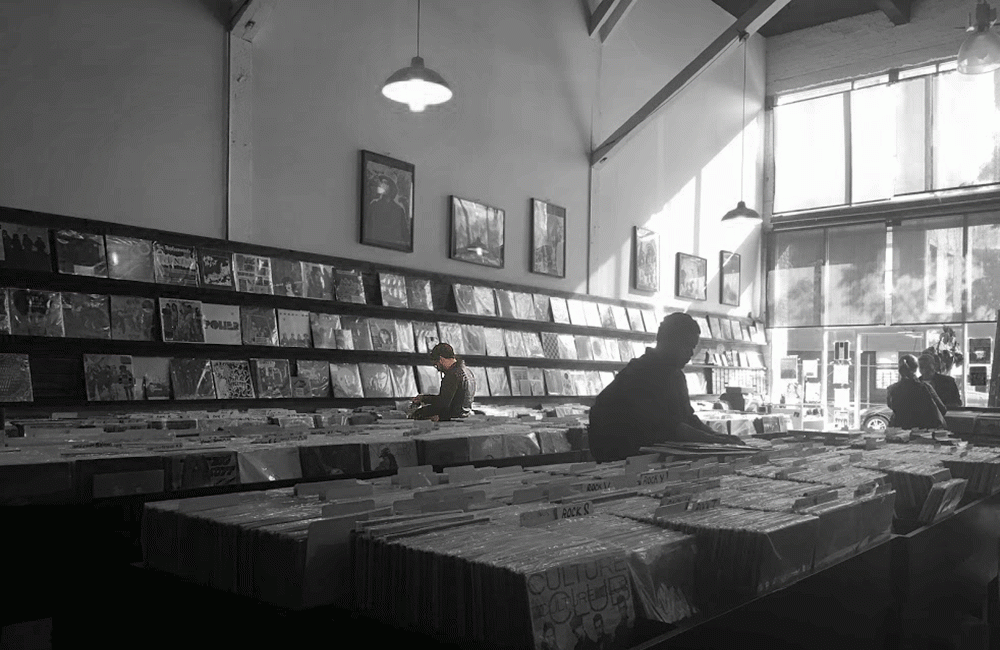 Here are some of his record store recommendations, from New York City to Tokio!
NEW YORK CITY
A Better Music Store Experience serving DJs + The Music Obsessed since 1999
Rough Trade Records
Generation Records
SAN FRANCISCO
Amoeba Music | The World's Largest Independent Record Store
CHICAGO
Reckless Records Chicago: New & Used Records, CDs, DVDs, games & more – index.php
TOKYO
DISK UNION USA – Distribution & Buy Collectibles
HMV Record Shop
LONDON