I'm 5.2 – not a jump suit appropriate height, but I'm into them.
It took me a while to get into jumpsuits since I am fully aware that I am not tall enough to look good in them. After a couple of months of investigation and research, I realized that there are two major points for short ladies to pick the perfect jumpsuit fit.
Go Slim
The slimmer, the easier. Bottoms can be straight or tapered, full-length or cropped, but not full wide-leg. They make me look even shorter unless I wear super high heels. The same theory goes with the top – compact tops keep the whole look in good balance. Jumpsuits ARE the whole look so it is very important to pick one that has the perfect shape to show my figure in balance with my height.
Go Solid
Yes, patterns are cute on jumpsuits – I agree. But they are not for everyone. I would end up looking like a toddler in rompers, ready to go to bed. If you would like to try patterned ones, start with solids and figure out certain styles that also work in patterns.  It is not impossible; just difficult.
Here are some jumpsuit styles that have been liked and thumbed-up by me recently.
SAMUJI, SUELLA JUMPSUIT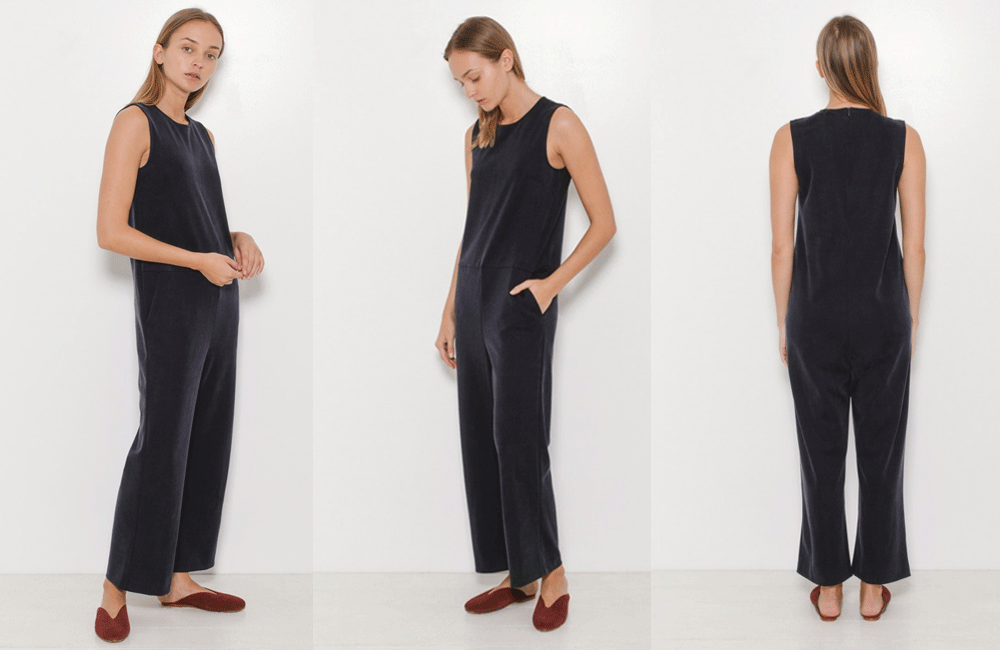 Samuji from Helsinki makes a perfectly simple and beautiful jumpsuit. The very light polyester blend cupro fabric brings an easygoing look but the luster of it keeps the chicness. The cropped straight legs and compact top – this is the ultimate entry model jumpsuit.
RACHEL COMEY, STEADFAST JUMPSUIT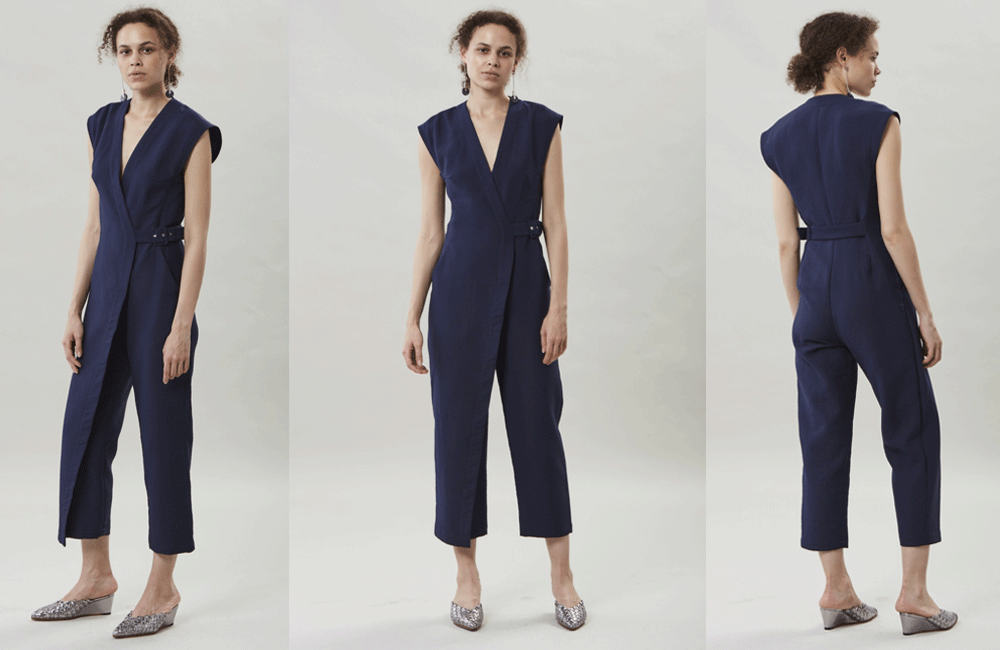 Rachel Comey has a lot of sophisticated jumpsuits. This cropped jumpsuit is also for beginners, who would like to enjoy jumpsuits as a substitution for dresses. The very minimal and sophisticated style with detailed cuts can be dressed up and down! Navy is a smart choice for this look.
BLACK CRANE, V-NECK JUMPSUIT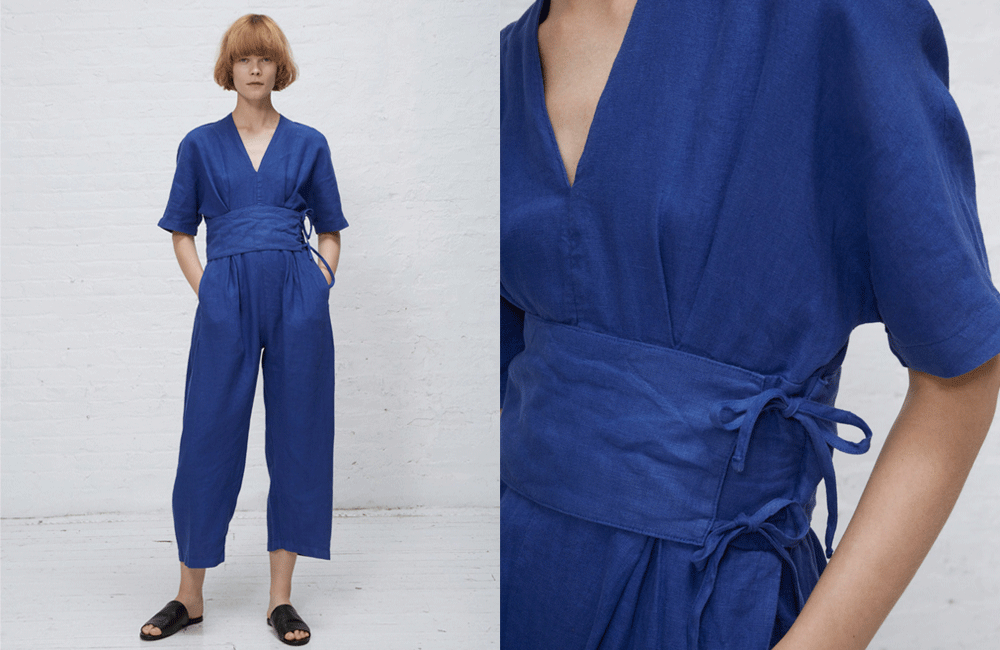 Black Crane, The LA-based Japanese designer, makes handsome linen items. Momo Suzuki's  jumpsuit reminds me of the Japanese potters' studio wear that is made of linen and has a belt. In her version, the belt is wider and very elegant, keeping the whole look neat. I am in love with this beautiful hue of blue, too!
LAUREN MANOOGIAN, WADERS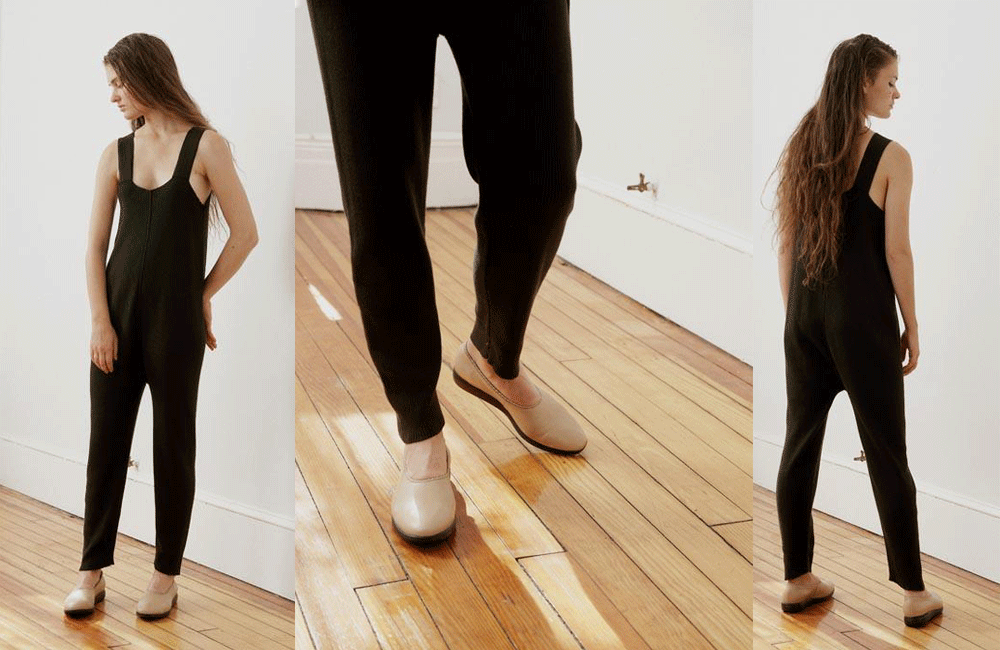 This Brooklyn-based brand uses the best quality yarns to make comfortable clothing. The Waders jumpsuit is made of pima cotton and cashmere, which runs so smoothly on your skin. The square neckline reminds you of your childhood overalls and the slightly tapered drop crotch bottom gives you an even more forgiving feeling, yet it looks really chic at the same time because of the fine material.
ULLA JOHNSON, CUNNINGHAM JUMPSUIT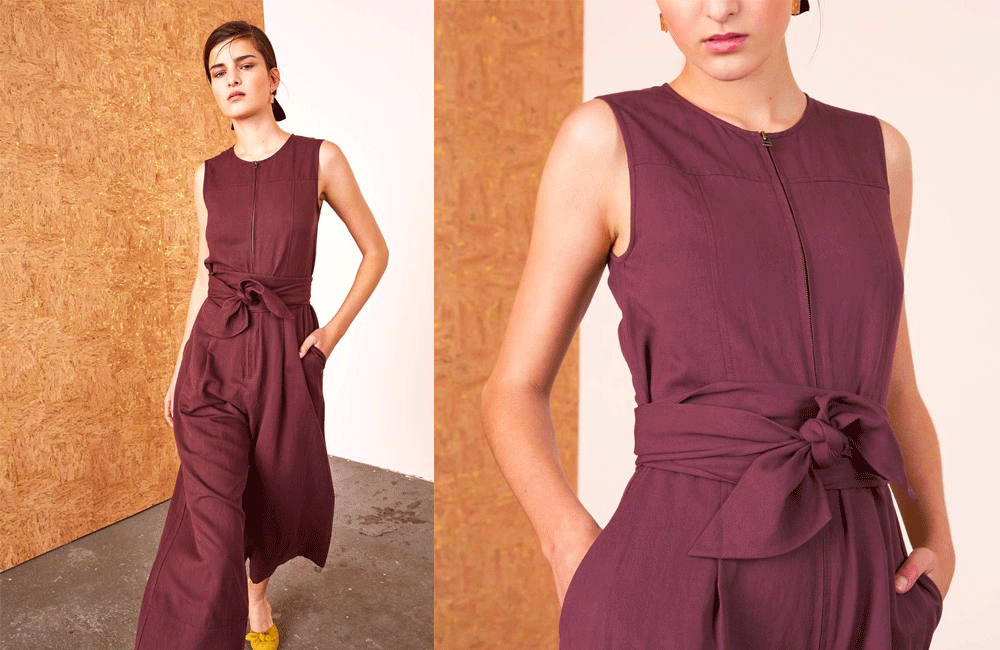 Great twill fabric stays in shape and the color is gorgeous. The bow detail on the waist and the front zipper keeps the focal point higher, which will make you look taller hopefully! This could be the most feminine jumpsuit in my selection – of course because it's Ulla Johnson!