この記事は日本語でも読めます。メニューにある Switch to JP ボタンを押してください。
This article is also available in Japanese. Please hit the Switch to JP button in the menu.
THE LITTLE WHIM is an affiliate partner of Pink Moon. Through this partnership, 10% of the purchase subtotal is donated to a charity of the partner's choice, when my code <thelittlewhim> is used. The details of the charity that I selected are discussed later in this post. While the product mentioned in this article is gifted to me by Pink Moon, the review is based on the writer's honest opinions.
I am a cisgender woman, born and raised in Japan. My parents are both Japanese and my mother tongue is Japanese. I love my home's comfort food, and Hello Kitty has been/is/will always be my idol.
In addition, I've been living in New York for seven years. I obtained a higher education, worked professionally, and lived my life here, all in English. I'm married to an American man from New York, who has Italian and Cypriot descents. I love the diversity that this city embraces.
Me, a Japanese woman, has become a Japanese woman living in New York. I'm an immigrant on paper, though, I don't refer to myself as an immigrant in everyday conversation. Simply put, the element of living in New York has grown to be one of the biggest factors to frame myself, which can't be left out.
People tend to become heavily conscious about their identities, particularly shortly after moving abroad. Although it sounds a bit dorky, it's part of our soul searching journey. Well, at least I did that in the first couple of years. I felt as if my sense of self had started to melt and blend into the surrounding, in a marble effect. My alienness, however, eventually dissolved and disappeared after I lived here long enough. The more I learned about this city, the more accustomed my identity became. It is somehow mingled in but still independent.
Today's topic is skincare, but at the same time, it is about identity. I recently interacted with a business owner who gave me an opportunity to rethink my identity for the first time in a while. Granted, I had established my own sense of self in New York, but in fact, I realized that I might leave it behind from time to time.
Meeting Pink Moon
Pink Moon is a beauty and wellness online marketplace founded by Lin, an Asian American woman based in New York. There are also plans for a brick and mortar business as well. She curates holistic, simple, sustainable, and clean selfcare brands. The items carried at Pink Moon are all cruelty free and palm oil free, plus mostly vegan with a few exceptions. She has a lot of organic options, too.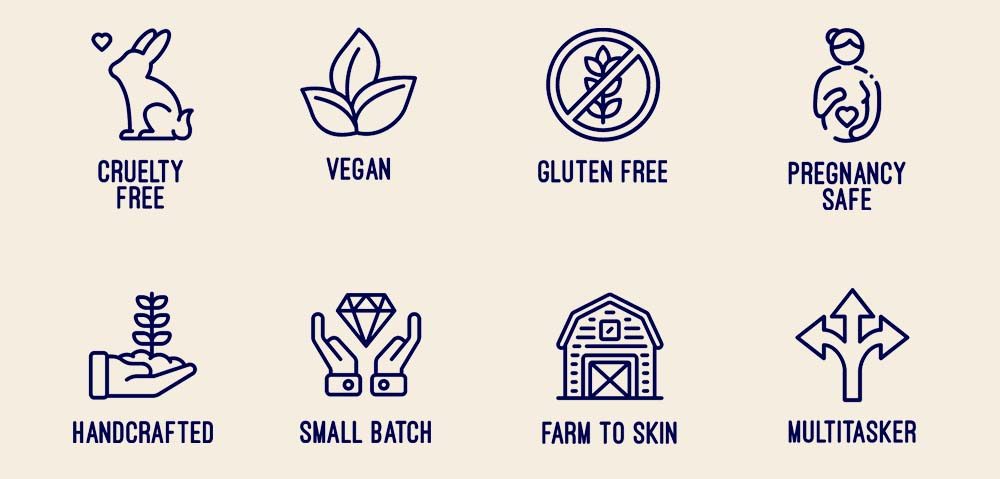 Lin has also launched her original brand under the name Pink Moon as well. I was fortunate to be gifted with the Over the Moon Duo from the collection and had a chance to test it. It was a set of Lunar Drops Gua Sha Facial Oil and Rose Quartz Gua Sha Facial Tool.
Lunar Drops is made with very simple yet nutrient-rich plant-based oils, packed in a small glass bottle. It is formulated with organic sunflower oil, organic moringa seed oil, organic neroli oil, organic rose oil, palma rosa oil, and sandalwood oil. It is made in a micro batch by hand.
I'm a big fan of facial oils. Although Lunar Oil is very simple, or rather, I should probably say because it is simple, the oil sank into my skin so smoothly and beautifully. It felt like it wanted to become part of my skin! It gave the right amount of nourishment to my skin that started to dehydrate because of the sudden and unannounced fall weather that just began in New York.
I practiced a gua sha massage for the first time ever. Being very careful not to rub my skin too harshly, I followed the instruction that came with the kit. My face and neck are always stiff after a long day of facing the small screens of a MacBook and iPad Pro, so the gua sha and the mellow scents of the oil were a welcome experience, giving me both gentle pressure and relaxation. It was a luxurious experience at the end of the day, being able to dedicate my hands solely to myself.
Respecting Women and Asians in the American Beauty World
Lin shared her very captivating insights with me. The selfcare concepts that she aims to accomplish are not just holistic and natural, or conscious about the environment, animals and humans. She has an additional focus: the brands Pink Moon carries are all women-owned, with a good variety of Asian businesses.
Let me reference her words from the email when we first started our conversation.
Pink Moon is a boutique consultancy for female-founded + sustainable beauty brands and newly launched wellcare e-commerce [businesses].

Asians are incredibly underrepresented in the beauty industry, and particularly in the sustainable beauty industry. People always forget that Asian Beauty goes beyond K-Beauty. And as a sustainable beauty/wellness shop, I curated the brands with intention. We have 4 Asian-owned brands (out of 18), which is a high ratio compared to other clean beauty stores.
… What she's saying is so right! After all these years living in New York, have I considered the concepts of female-founded, Asian-owned businesses when it comes to beauty? If I, someone that belongs to that community, don't pay enough respect to it, who else will?
There are reasons why these elements (female-founded and Asian-owned) have been overlooked. Just like Lin said, those factors are still not established starkly enough in the beauty industry. Although the industry is aimed at (self-identified) women unless specified otherwise, it is still dominated by men. The ratio looks more balanced compared to most other industries, but at executive levels in the world of beauty, only 30% of those roles are female.
Reference: "Men Are Dominating Industries Aimed At Women—Here's What To Do About It" (girlboss)
When I think of Asian woman representation in the beauty world, Michelle Lee comes to mind. She is the editor-in-chief of the Allure magazine, with an Asian background. In 2018, she featured three Asian women, Soojoo Park, Fei Fei Sun, and Fernanda Ly on Allure's cover. In the open letter that she published back then, she brought up the fact that "in 327 issues and over 28 years, there had only been two Asian women on the cover." The 2018 cover featuring Asian women was the first one after 18 years.
I also realized that back in Japan, concepts such as "suitable for Japanese skin/hair" are strongly favored. Even major Western cosmetics companies release products exclusively in Asia or Japan, which are formulated specifically for Asian or Japanese skin/hair types. We Asian women have a great desire for beauty that is made specifically for ourselves.
I have been picky when it comes to beauty products – they have to be vegan and cruelty free, plus locally-sourced/made whenever possible. They also need to have a lower impact on the environment through material sourcing, production, supply chain, and packaging. As I was so focused on sustainability and ethics, I have deprioritized my own identity as a Japanese woman living in New York. Eventually, I have left it behind completely. I believe there are other Japanese or Asian women in the States who have made the same compromise as mine, while having a similar beauty philosophy.
Lin and Pink Moon reminded me of the trade-off I had made. They create and deliver clean and sustainable selfcare products, which are by us and for us. That is exactly the community that I belong to, as a Japanese woman who is also a sustainable and conscious lifestyle advocate.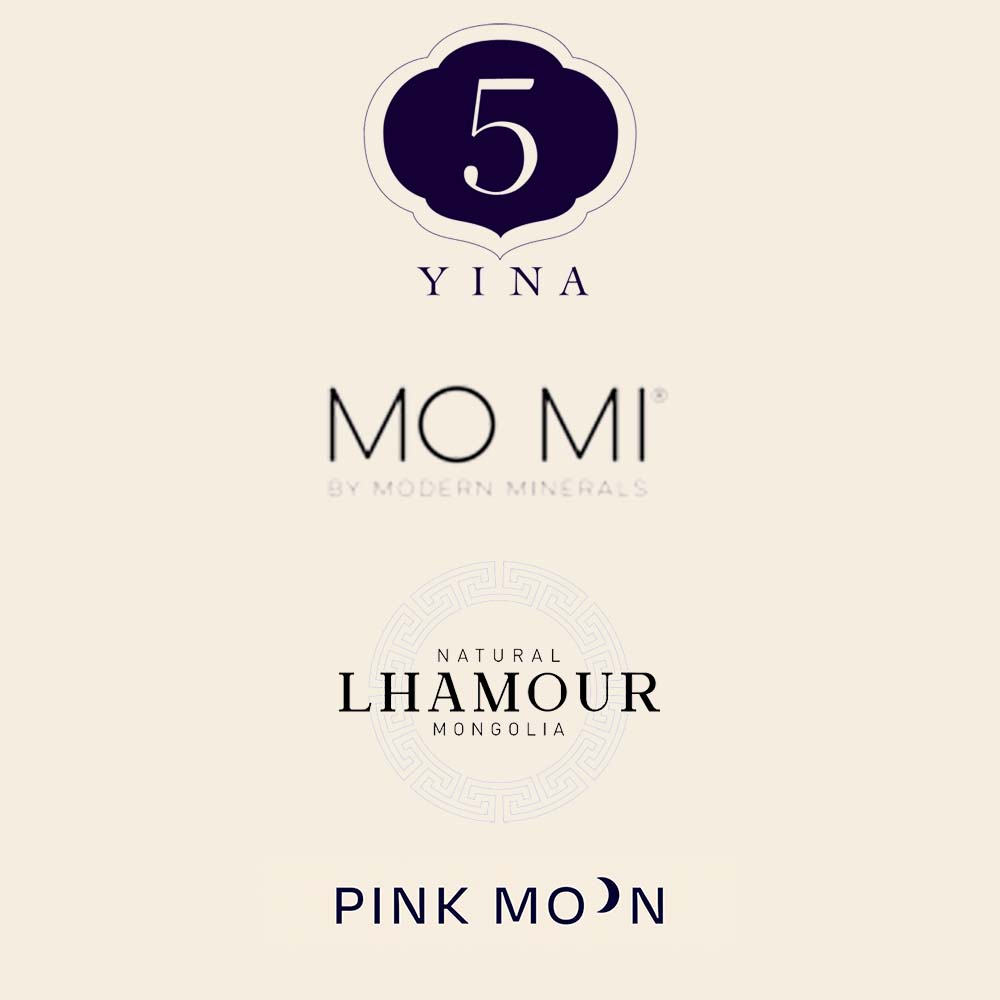 A Japanese Woman in New York, who is a Sustainable and Conscious Lifestyle Advocate – What I Can Do As an Affiliate
Pink Moon's affiliate program is also aspirational. Through this partnership, 10% of the subtotal made from purchases is donated to a charity of my choice when my code <thelittlewhim> is used.
I picked a local organization based in Brooklyn, called Brooklyn Animal Action. BAA consists of volunteers that are committed to "improve the lives of animals in distress." Their missions include TNR (Trap-Neuter-Release) programs, fostering, adoption, fundraising, resource distribution, advocacy, and more.
There are thousands of domesticated cats that are abandoned and released onto the street, forced to live in danger, and the number is skyrocketing. That results in more and more cats getting injured and diseased, passing away, or being outright killed in the worst case scenario. BAA is united to tackle this heartbreaking situation of the harsh reality of cats living in a human, profit-driven society.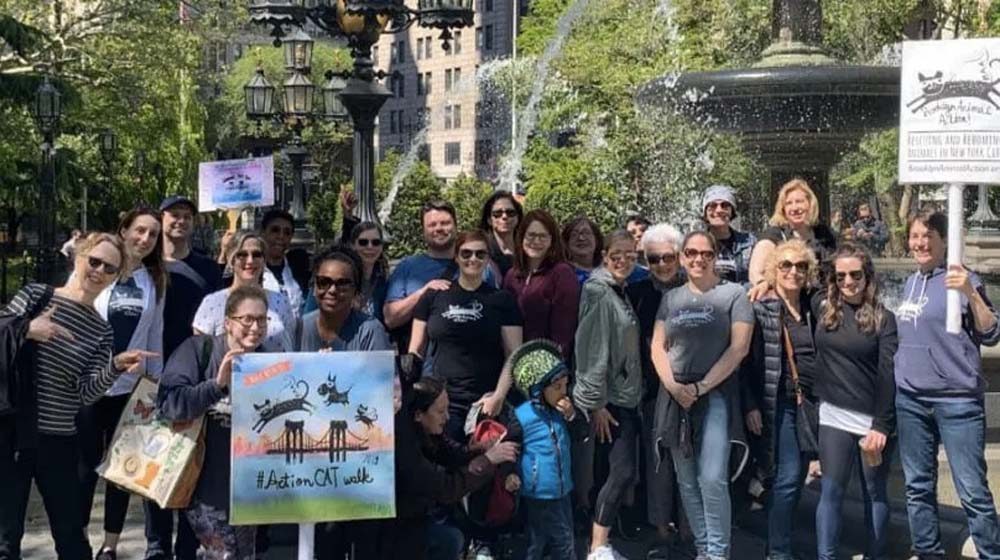 A little while ago, I watched the documentary "The Cat Rescuers," featuring BAA. The movie described the massive emotions of the volunteers that experience the endless loop of joy and sorrow. I was honestly too overwhelmed to participate in their program, knowing that I don't have the downright strength to do so. Also, the majority of the volunteers are women, so when Lin brought up the charity, the first organization that came to mind was BAA.
When I got a notification from Lin that my code <thelittlewhim> was approved, I felt overjoyed because THE LITTLE WHIM has turned into a magic spell that will conjure up my compassion.
Skincare and Identity
I'm a Japanese woman in New York who is a sustainable and conscious lifestyle advocate. I accept and appreciate my own self through selfcare that respects my identity. And by doing so, I also have the ability to support an animal welfare organization that consists of women, where my identity heartily empathizes.
Identities are not only to be recognized by one's own self. In the milieu surrounding ourselves, by being conscious of the relationship between us and others, we can attach more significance to our beings. The portrait of ourselves reflected by the new, more enhanced identities seems to be a good posture with a chin up.
Beauty and selfcare are our values of and appreciation for ourselves. They also connect us with the consciousness and compassions for others. I feel like I can have sweet dreams after my new skincare routine with these new thoughts.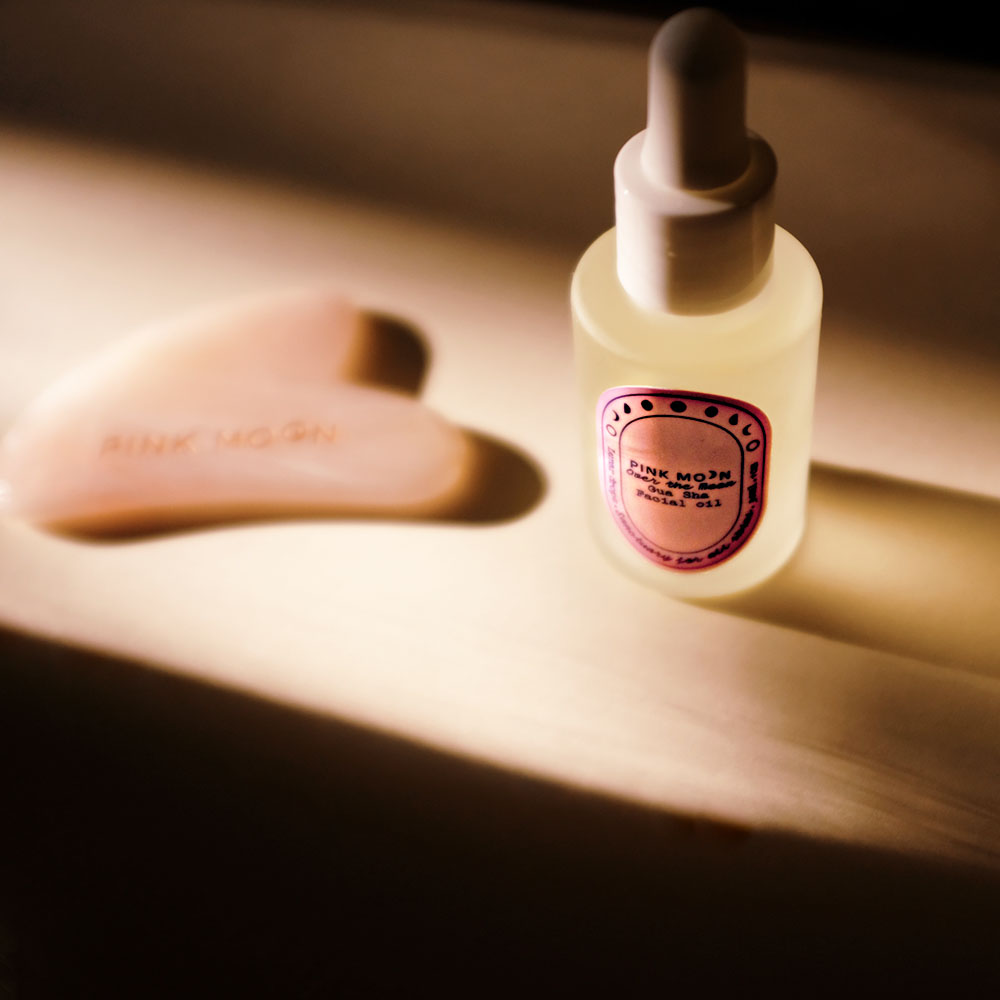 この記事は日本語でも読めます。メニューにある Switch to JP ボタンを押してください。
This article is also available in Japanese. Please hit the Switch to JP button in the menu.