この記事は日本語でも読めます。メニューにある Switch to JP ボタンを押してください。
This article is also available in Japanese. Please hit the Switch to JP button in the menu.
Sustainability – this buzzword has been floating across all aspects of media, and among businesses and our everyday conversations. I frequently use this word myself because it makes the most sense when I want to discuss my practical, ideal lifestyle on the internet.
Lately however, I often encounter people saying that sustainability is dated now and there are more progressive concepts that we should focus on. That doesn't necessarily mean we can leave sustainability behind. Rather, we need a more comprehensive movement for ourselves and the Earth.
As a supplement for sustainability, or more specifically, as something that is beyond sustainability, we now have the idea of "regeneration."
What is the difference between sustainability and regeneration? How has regeneration been adopted in the fashion industry? We just started seeing the dawning light of regeneration in the industry, so let's talk about this bright spot, especially when the world is having such a hard time.
What is The Difference?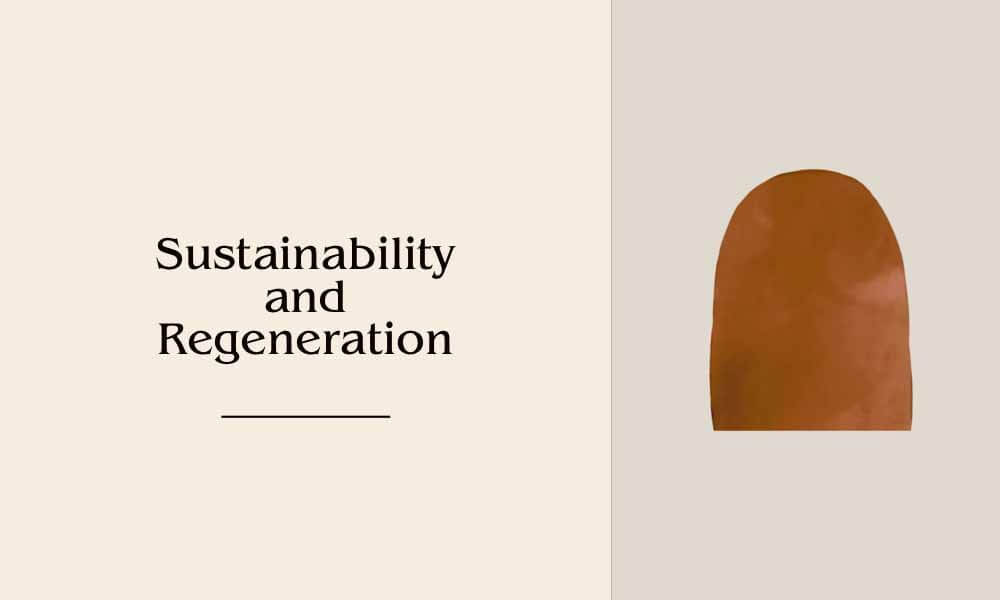 In the spirit of sustainability, we talk about the means to save resources and energy, protect the environment/animals/human rights, and reduce waste, etc. What drives the meaning of the word is how to maintain our current status quo by eliminating our excessive production and consumption. It is truly ironic that the whole concept of sustainability is based off the fact that we, humans, destroy the environment as we continue to exist. Therefore, the core of sustainability is to "sustain" what we have by slowing down our evil behavior and actions. This can sound limiting and suggest "Can't we do more than that?"
Regeneration, on the other hand, deals with regenerating the environment through the actions that we take day to day. The hope and beauty of regeneration is that, conceptually, humans are part of the the process of rebuilding. As we continue doing things that are considered sustainable, we can also start regenerative actions in order to revive the Earth and co-exist eternally (well, technically.)
The other significant difference between these two notions is how we approach one of the most confrontational subjects today: climate change. Sustainability delays it; regeneration reverses it.
Reference: Sustainability is Unhelpful: We Need to Think About Regeneration (The Guardian)
The New Movement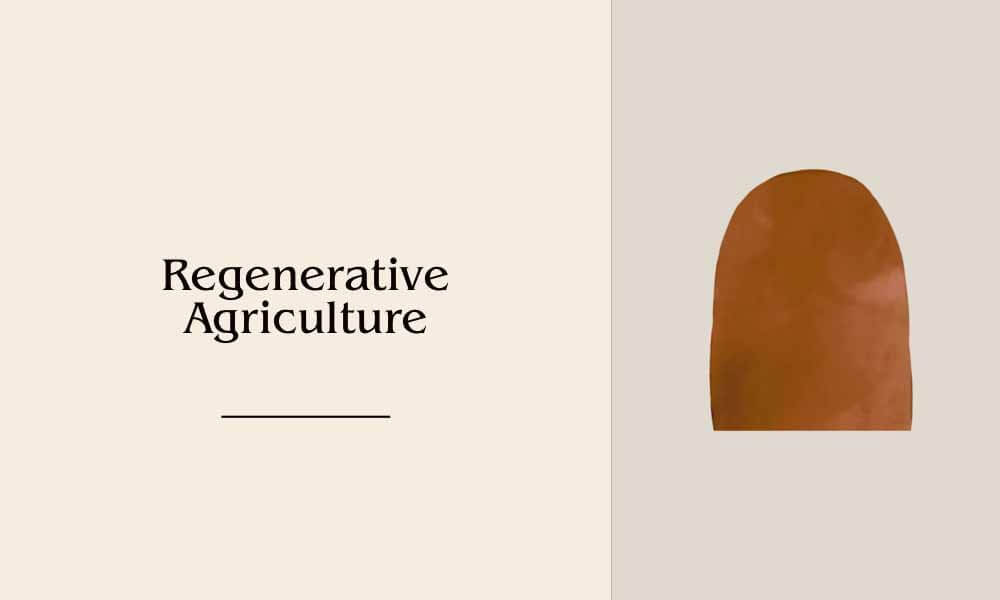 So where does regeneration happen? It's mainly at farms. Regenerative agriculture, another term that is growing among eco-warriors, plays a key and magical role.
I am by no means familiar with agriculture or science, but please let me try to briefly explain what regenerative agriculture is.
The reduction of CO2 emissions, the root cause of global warming, has been a very challenging and essential factor for decades. We should definitely keep working on this, and expedite it without question. In particular, governments and businesses have to make rapid progress in this field. Consumers also need to make changes.
At the same time, carbon can actually bring health to soil and plants, during the process of photosynthesis. Regenerative farming actually sequesters carbon deep in the soil from the air, which raises the absorbency and nutrients of the soil. Plus, that consequently leads to rich biodiversity in the nature and health of farmers.
Specifically, Regenerative Agriculture is a holistic land management practice that leverages the power of photosynthesis in plants to close the carbon cycle, and build soil health, crop resilience and nutrient density.
What is Regenerative Agriculture?
(Regeneration International)
This method not only rehabilitates the once-damaged soil, but can also reverse climate change by separating carbon from the atmosphere as mentioned above. How magical! I believe that current, conventional farming has become too extreme, and adopting regenerative agriculture can help restore nature to the way it should be in the first place, perhaps.
The Intersection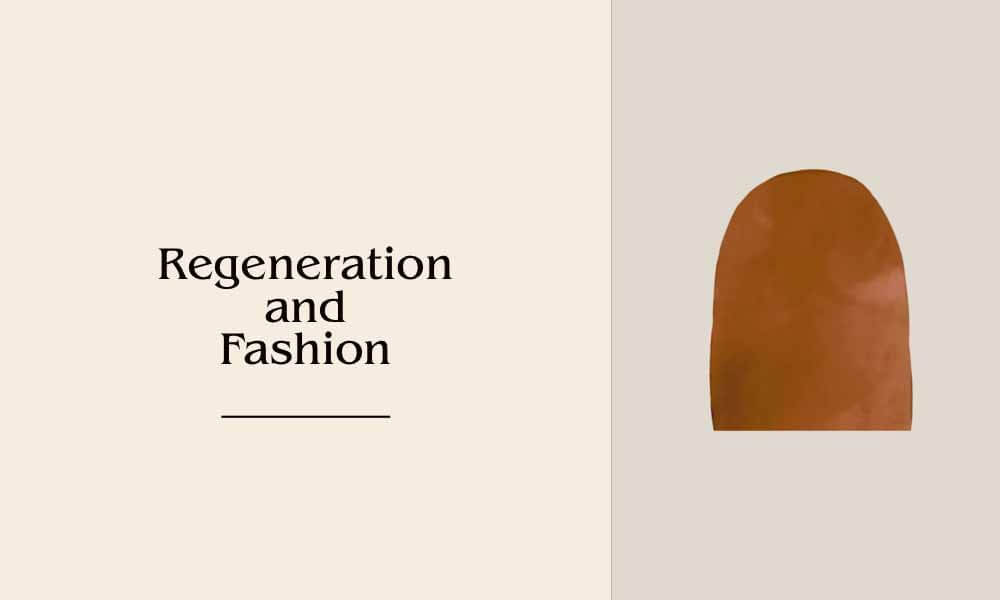 Ok, that's enough science. Let's talk fashion now. When you say agriculture, you may think of crops and produce, but there actually have been some fashion brands that started incorporating regenerative agriculture in their production and business. I would like to discuss this trend with three outstanding examples here.
Christy Dawn
This L.A.-based brand known for romantic styles has been using deadstock fabric to create their garments for the past five years or so. Utilizing excess fabric from orders that are cancelled or over-produced is definitely sustainable.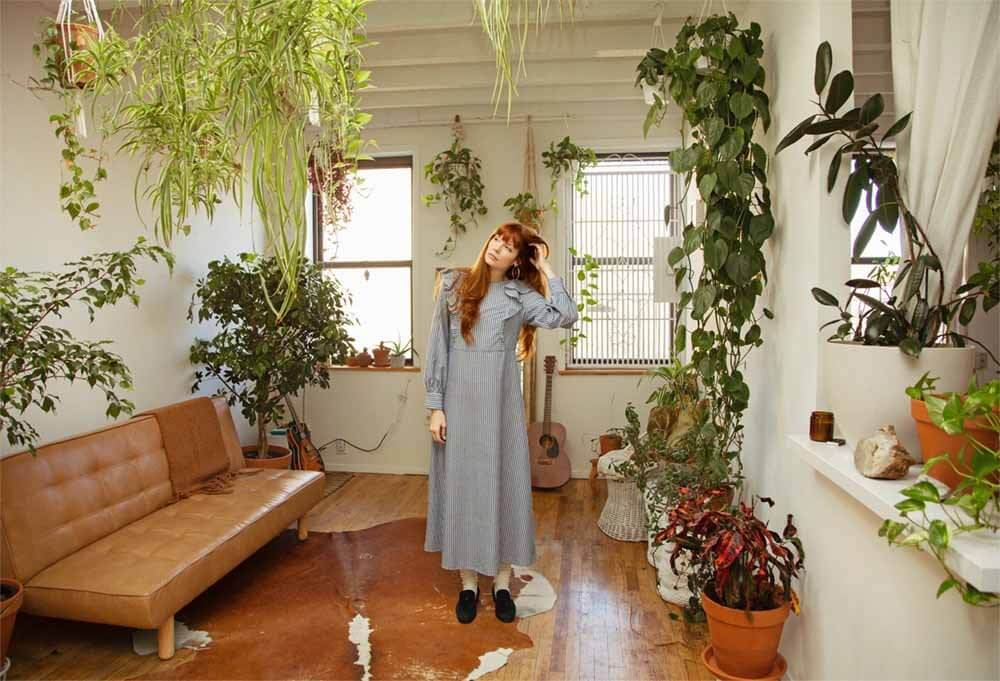 They also started partnering with thredUP, a resale service, to circulate pre-owned clothes. You can earn cash or credit that can be used at Christy Dawn by sending your gently-used items from your closet. I personally love the idea of #oootd (old outfit of the day), which I discuss frequently on my Instagram. Christy Dawn is encouraging their customers to be part of it.
However, they started wondering if that is enough.
Even as we shift towards a more sustainable mindset, we can't really say that anything we're doing is "giving back" to the earth. If designers produce smaller collections and consumers buy fewer things, it's certainly an improvement on what we've been doing for decades. But an industry that's "less bad" than it was before isn't saying much.
Regenerative Agriculture Can Change the Fashion Industry—And the World. But What Is It? (Vogue US)
Then, regeneration came into place. They started seeking how to make their business regenerative, with some exciting developments. Their new dress collection uses cotton from a regenerative organic farm in South India and will be released in September.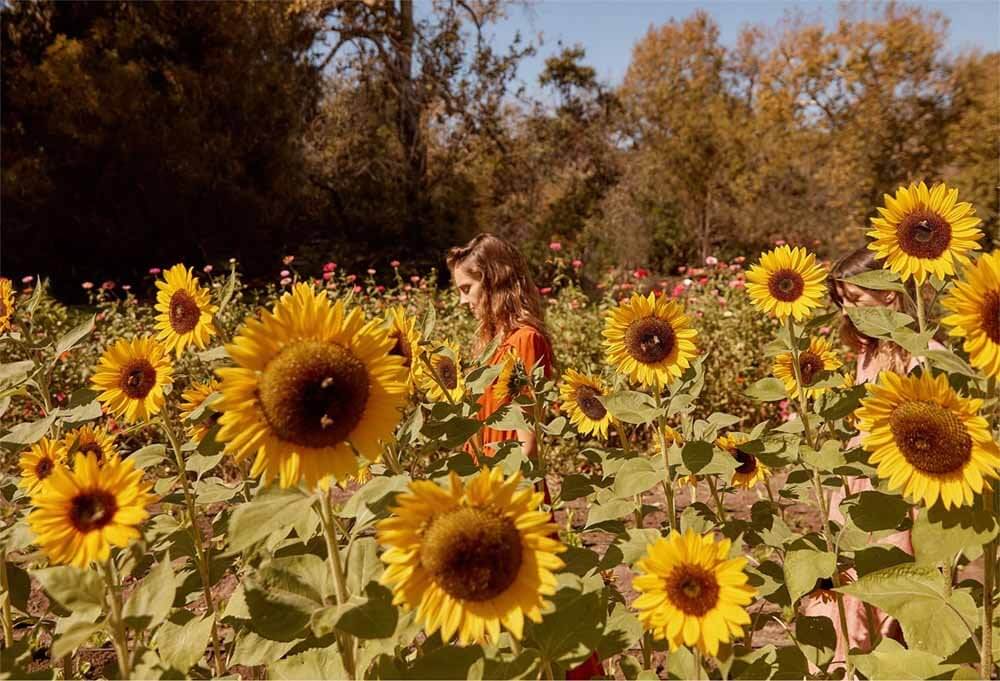 In the Vogue interview quoted above, Christy Dawn CEO Aras Baskauskas helps readers visualize what regenerative farming is actually like.
The easiest way to understand regenerative agriculture is to first picture what you think of as a "typical farm": It's probably hundreds of acres of a single crop, like corn or cotton. It probably looks normal to your eye, though not entirely natural, because it isn't: Most of those farms use pesticides and other conventional methods, like deep tilling.

A regenerative farm is the complete inverse of that: Imagine acre upon acre of various different crops, many of them strategically planted to help each other grow and flourish. On a cotton farm, there might be rows of snap peas planted as "cover crops" to shade the soil so it stays cool, absorbs more water, and thus grows more microbiomes. Regenerative farms also implement "pollinator strips" of crops that attract bees and butterflies to the area, or they'll add "trap crops" to divert pests from their hero crops in lieu of chemical pesticides.

"It's really mimicking what nature does already," Baskauskas says. "You never see just one crop in nature, you see a vast diversity. There's a reason for that."
Regenerative Agriculture Can Change the Fashion Industry—And the World. But What Is It? (Vogue US)
From this description, I was able to picture the true beauty of regeneration. The dress from their holistic farming not only energizes the Earth, but also tells stories that take me to new, different places.
If you are interested in their journey that led to the regenerative collection launch, you can read more episodes at Farm-to-Closet Initiatives on their website.
Patagonia
Of course, as the pioneer in sustainable production, supply chain, and business management, Patagonia is many steps ahead in the realm of regeneration.
In 2018, they have become a member of ROC (Regenerative Organic Certified) founded in 2017.
When they received certification by the organization, they released an announcement to clarify their focus on organic and non-GMO policies, and by adding the methods of regenerative agriculture, they are strengthening their concept of co-existing with the nature.
As grim as this picture looks, solutions are within reach. Regenerative organic agriculture can rebuild topsoil, reduce pollution from chemicals and sequester the carbon that causes climate change—all at the same time. In 2014, researchers at the Rodale Institute estimated that if current farmland shifted to regenerative organic practices, 100% of annual global CO2 emissions could be sequestered in the soil.…


We are not perfect at Patagonia—and we are not there yet as a brand either—but we are clear about where we're heading. It's where we all need to go if we want to have a world worth living in. The future of the planet is at stake. Better farming can help grow a healthier, cleaner, more sustainable future. This is not the time to wait and see, to equivocate—we have to act. Let's be bold.
Regenerative Organic Certification Unveiled (Patagonia)
Patagonia has already released a T-shirt collection that has ROC and fair trade certifications.
Their website has a lot of great educational resources on regenerative agriculture, showcasing the brand's commitment.
Eileen Fisher
The OG eco-fashion brand Eileen Fisher has released Horizon 2030 Manifesto recently.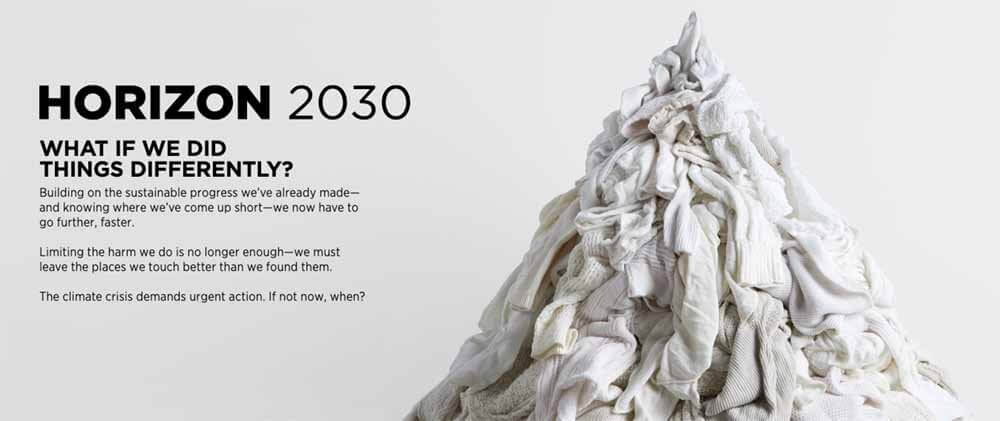 This manifesto is launched around the idea of circular fashion, instead of the conventional linear system. The brand brings regeneration into its manifesto to maximize the impact of their purpose.
As the manifesto is for the coming decade, they have outlined their commitment with a timeline. Today, for instance, they commit themselves to "pursue regenerative fibers, which are grown in a way that supports biodiversity and actually restores the land, enabling the land to capture and store atmospheric carbon."
And as a ten year goal, they say "We'll continue to design out negative impacts in favor of regenerative and renewable methods. And we'll partner in collective action for large-scale change."
Eileen Fisher has been leading the sustainable fashion industry for years. I have spoken with people from their production and product development teams, and have learned they have accomplished so many goals: their cotton and linen are (almost) 100% organic, they circulate excess fabric from production, they upcycle collected garments from their customer, they have reduced a great amount of carbon emission, and on top of all that, they have been very transparent about all their progress. Regeneration is now a key focus and that sounds promising.
Currently, it is only their wool where regenerative farming is incorporated, though I personally don't purchase animal-delivered materials. I hope one day we see regenerative cotton and linen in Eileen Fisher's collections.
Besides these three brands, the sneaker brand Allbirds and the basicwear brand Everlane have announced they started working on regenerative collections. This will only get more and more exciting.
---
Sustainable fashion, eco fashion, ethical fashion, etc. is everywhere now. As the market grows, the various definitions and how they are comprehended become more ambiguous, combined with discussions on greenwashing added to the mix.
Regeneration seems more clear and focused, and it's shedding light not only on the food industry but also to the world of fashion. I have not been particularly interested in agriculture per se, but through the lens of my favorite topic, fashion, it allows me to see hope.
この記事は日本語でも読めます。メニューにある Switch to JP ボタンを押してください。
This article is also available in Japanese. Please hit the Switch to JP button in the menu.